 The 20th Annual WAEB 'Pins for Pets' Bowl-A-Thon happens Saturday, March 18th from 10am to 1pm at Jordan Lanes in Whitehall. Sponsored by: The VinArt Dealerships - Your Pet Friendly Dealership! This is the largest fundraiser benefitting The Center for Animal Health & Welfare. Ironton Telephone Pledge Line: 610-841-4999

MAKE A PLEDGE:
Listen to Bobby Gunther Walsh weekdays on NewsRadio 790 WAEB between 5AM and 10AM for Challenge Hours where you can double your dollars, and also stories of hope from the shelter! Pledge Drive runs Thursday, March 9th through Friday, March 18, 2023!
Ironton Telephone Pledge Line: 610-841-4999
​CREATE A TEAM AND BOWL AT THE EVENT:
Saturday, March 18th - Jordan Lanes, Whitehall. Create your team or sign up as a single bowler. Your $25 registration includes two free games and shoes. Don't forget to check out our raffle and bake sale! Click here to sign up to bowl!
THANK YOU TO OUR WAEB BOWLING TEAM SPONSORS:
Team Gunther - Earl Wenz, Inc. - Visit their Website
Team Dan Holzman - Cyan Sky Copier Technology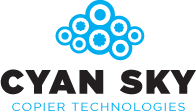 Team Craig Stevens ... coming soon!
Team Tony ... coming soon!
ABOUT THE CENTER FOR ANIMAL HEALTH AND WELFARE:
Formed in 1913, The Center for Animal Health and Welfare (formerly the Northampton County SPCA) is a private organization. They are not affiliated with any other SPCA or ASPCA. We are not a government agency, but are a non-profit organization with a 501c3 status. In 2003 they committed ourselves to saving lives and became a no-kill shelter. They are dedicated to providing a safe and healthy environment for animals. They have improved their foster program, increased adoptions and offer supportive programs to our community. Fund raising, donations and bequests make up 90% of our income and we apply for many grants. Adoption fees, relinquishment fees, memberships and agreements with some of the local municipalities, to take in their strays, generate the rest of our revenue.
Financials: The center is responsible for a $1,000,000 operating budget annually. Their major costs are: Veterinary care, Medical supplies, Kennel supplies, Spay/Neuter expenses, Insurance, Utilities, Payroll and Adoption.
The Center makes every effort to find loving homes for these scared and lonely pets. They do not set a fixed time limit on animals, but keep them for as long as they remain adoptable. Click Here for the Website.